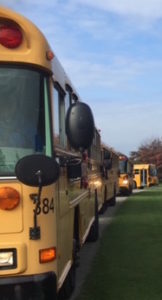 On October 6th last year, some 200 students , faculty and parents toured Paul's Organic Farm to learn about wind energy, aquaponics, honey bees and sustainable organic farming.
The school was divided into rotating groups who were lectured by experts in each discipline:
Paul explained how the solid waste from the koi raised in the production tanks in the greenhouse was culled and organically augmented to suit individual crops and then distributed via the irrigation system.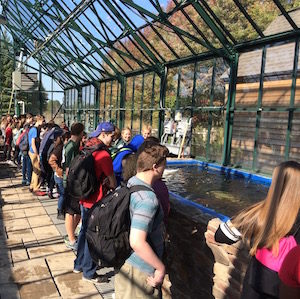 Jesse discussed the importance of bees for pollination, colony collapse disorder, bee habits and rituals, and gave close-up hive inspections to those brave enough to don a bee suit and jump in.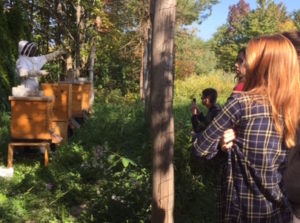 Liza & Audrey led the students through the fields where they picked gold and red raspberries while learning about the importance and future of sustainable organic farming.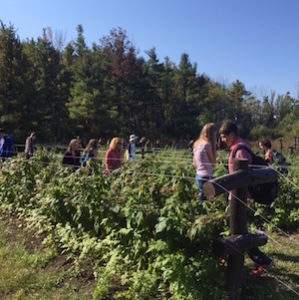 And Esteban was available for photo ops with interested co-eds.