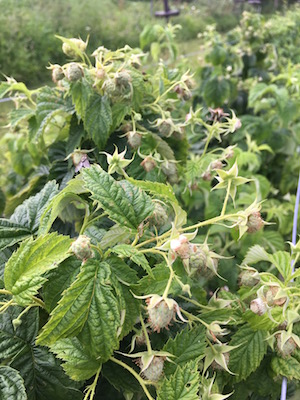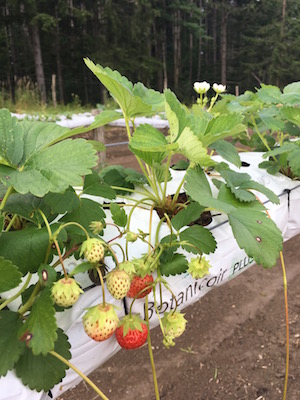 I want to thank all of you who have been out to pick blueberries this summer and help feed our koi! We still have plenty of blueberries to pick, so don't miss your opportunity to load up for winter on these amazing berries! (they freeze quite well)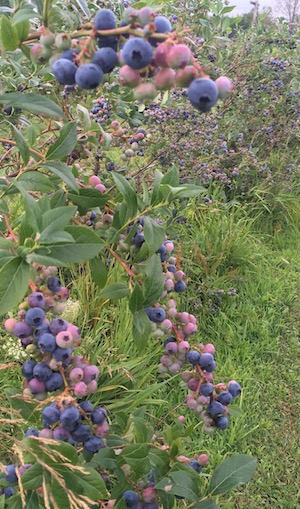 Strawberry and raspberry lovers delight as the fall crops are just ripening up. We will have some of the strawberries to sample at the blueberry field this weekend, and we should have both in earnest by next weekend.
For all of you looking for stone fruit, we only had a small crop of peaches and nectarines this year, and consequently, we will be giving those away as samples as well.
Some of the 2 year old kiwi vines that we put out in the field this summer surprisingly set fruit, so we'll have some of those as well come apple time. And yes, we do sell the vines.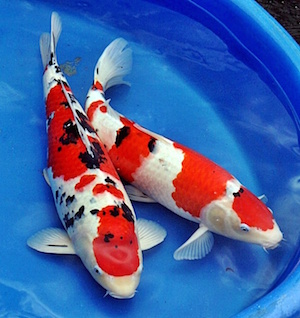 For those of you who missed our spring koi sale, we still have plenty of prime specimens available, so call today to set up a tour of our world class aquaponic facility, and check out our extremely healthy fish.
The summer is passing quickly, so if you haven't made your sojourn out here yet, now is a great time. We hope to see you all here.
Paul