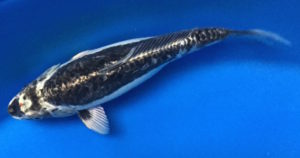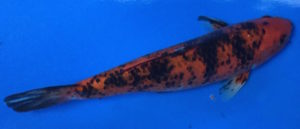 Thank you for you inquiry the last couple of weeks regarding the upcoming koi sale this Saturday, April 22, on Earth Day.
The timing is perfect to acclimate your new fish to your outdoor pond as water temperatures are now approaching the mid-fifties.
Our Spring Sale will start Saturday at 10:00am, and will last for approximately 4-5 hours at Paul's Organic Farm.
We will be draining each of our 4,000-gallon tanks in succession so that individual fish can be easily identified and safely collected.
The sale details are: Buy 3 fish and get 1 for free. (Minimum purchase for 12"-18" sizes during sale is 3 fish). See prices below…
BUY THREE KOI FISH GET ONE FREE!
Please bring your own large pails/garbage cans to hold the koi, etc. We will provide large construction bags for inserts.
This will be a first come-first serve sale, so don't be late! We accept checks, cash and credit cards.
Please see our videos and photos of our koi or stop by the Botanical Gardens where our fish our proudly on display.
We will also have a local pond builder on hand to give estimates and advice.
Hope to see you here,
Paul Cohn

Save
Save
Save
Save
Save
Save
Save
Save
Save
Save
Save
Save
Save
Save